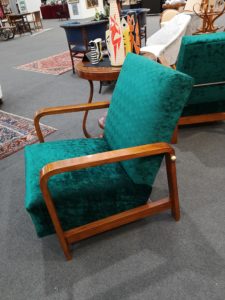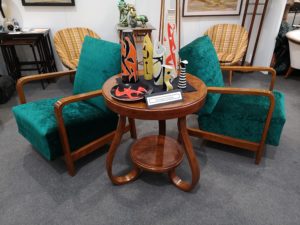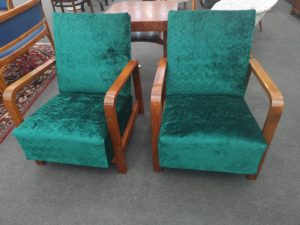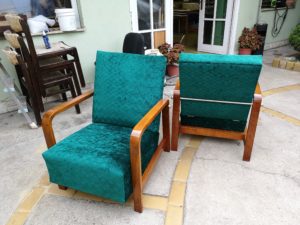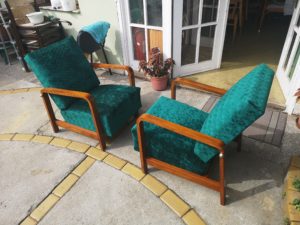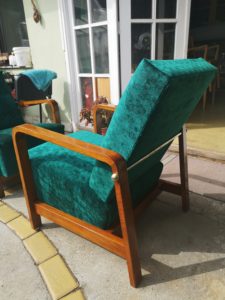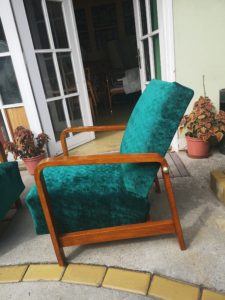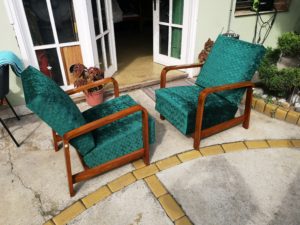 Austrian Art Deco armchairs in solid walnut with reclining seat completely restored with shellac and padded with a precious emerald velvet with a spiral designs. 68 x 85 x 85 cm. Age 1930 – 40.
Art Deco armchairs in curved beech produced by the Debreceni company, perfectly restored with a shellac pad, equipped with a tilting mechanism that allows the seat to move forward, and upholstered with a broken ebony black cotton fabric. 68 x 85 x h 80 cm. Epoca 1930 – 40.
Art Deco armchairs in solid beech wood perfectly restored with shellac with padding and tilting seat forward upholstered with a fine satin red cotton. 63 x 72 x h 82 cm. Epoca 1940.
Art Deco armchairs produced by a former Thonet factory in steam-curved beech completely restored in the wooden parts with a shellac pad and upholstered entirely with a special washable blue microfiber. 67 x 90 x h 90 cm.