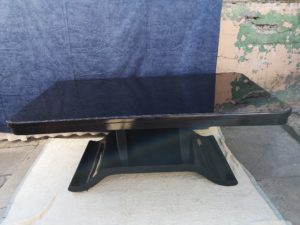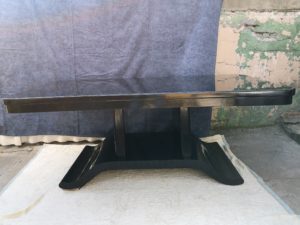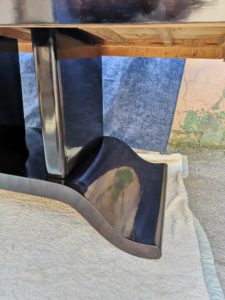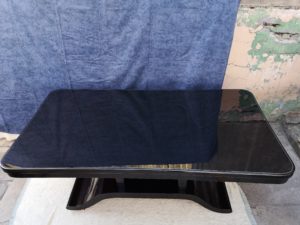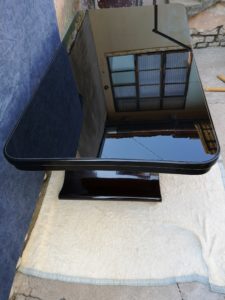 Important Italian Art Deco table with central leg perfectly restored with shellac in dark mahogany color. The glass shelf has been replaced with one identical to the original always in black. 160 x 95 x h 79 cm. Age 1930 – 40.
Important Art Deco dining table completely veneered in walnut feather, provided with a sculptural central cross leg. Diameter 105x  h 78 cm. Age 1930 – 40.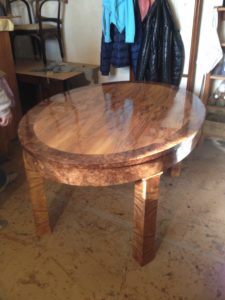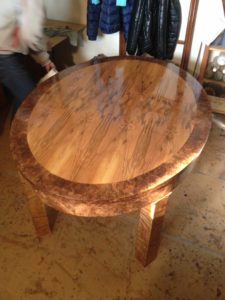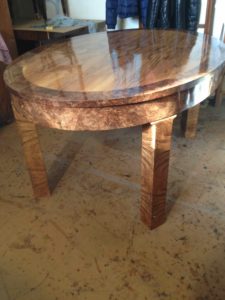 Important Austrian Art Deco table in light walnut and walnut feather with maple inlays, restored with a shellac pad. 155 x 90 x h 80. Age 1930 – 40.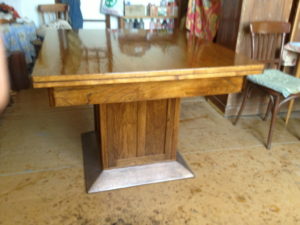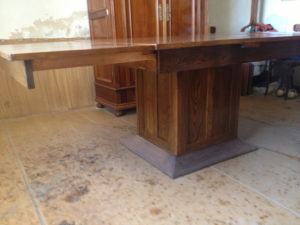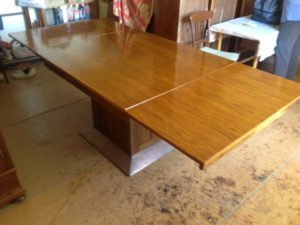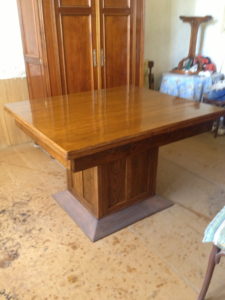 Important extendable Austrian oak-paved dining table with the base embellished with a hammered brass frame. H 80 x l 95 x 120 e 220 cm. Age 1910 – 20.
Important Austrian mahogany Jugendstil opening dining table, equipped with a central leg with four columns and provided with a veneered base with a brass plate. The table is equipped with a particular and easy extension mechanism.
The state of conservation is perfect and in patina, and can easily be restored and polished. 130 x 110 x h 80 cm aperto 260 x 110 x h 78 cm. Age 1910 – 20.