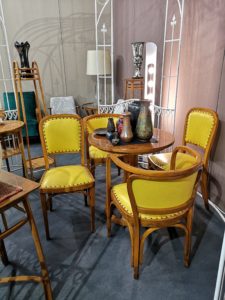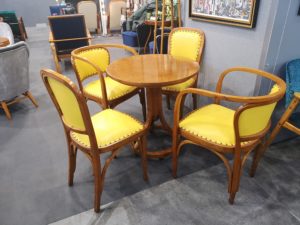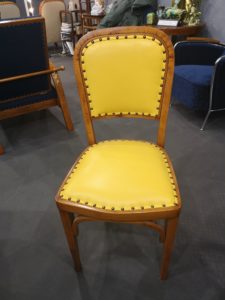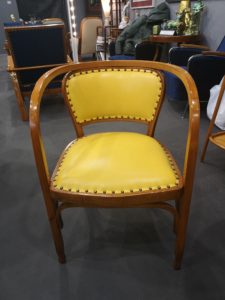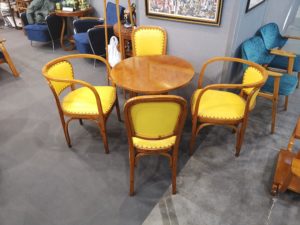 Sitting room Jugendstil designed by the architect Gustav Siegel for the Universal Exhibition of Paris. Model produced by Thonet-Mundus.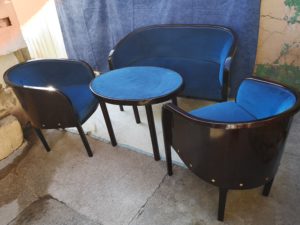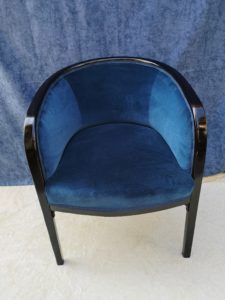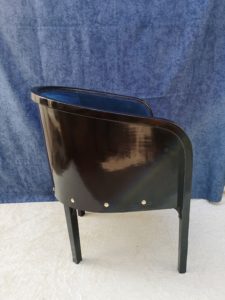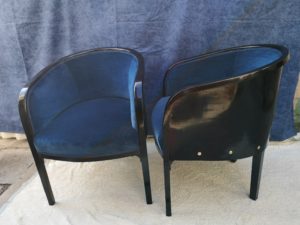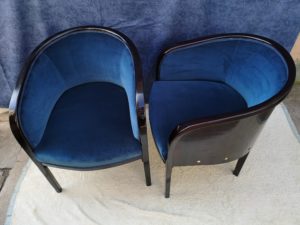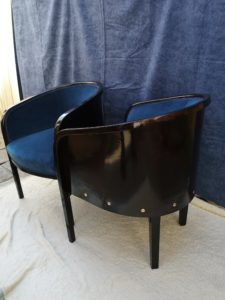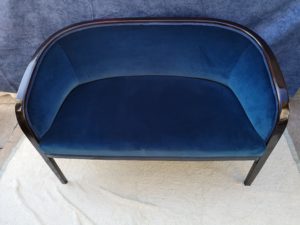 Important Jugendstil lounge, model W 795 by J. J. Kohn in curved beech. Produced since 1915, it is a variant of the famous model number 720 designed by the architect Josef Hoffmann. The living room has been restored with a shellac pad and upholstered with a fine blue velvet. 2 sedute 66×61 h 78, sofa 120×60 x h 78, tavolo 80×60 x h 60 cm.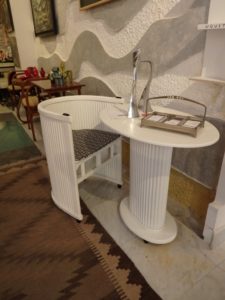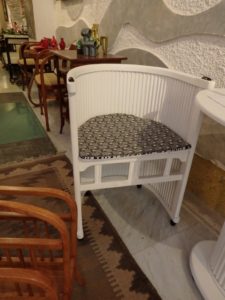 Magnificent table and armchair designed by Hans Gunter Reinstein (1880-1938) between 1911 and 1912, in wood and pressed cardboard, perfectly restored with white and black lacquering. Table 74 x 50 x h 80 cm armchair 54 x 50 x h 80 cm. Age 1911 – 1912.